Dr. Alain Karaguezian's Medical Office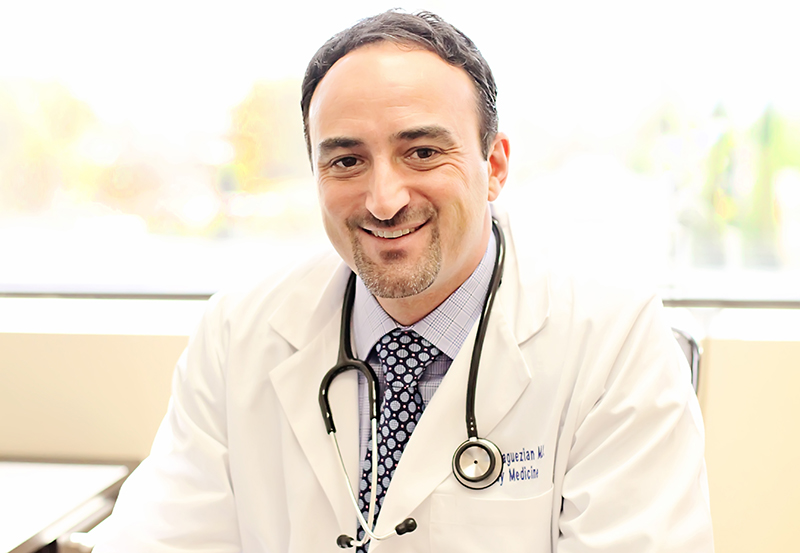 A General Doctor's Office located in the heart of the San Fernando Valley.
Having access to quality, affordable medical care is essential to staying healthy. This includes having access to a physician that can break down the language barriers that prevent many in Los Angeles from receiving the quality medical treatment they need-and deserve. This is the core of Dr. Alain Karaguezian's beliefs and is what sets him apart from other physicians in Los Angeles. He is fluent in Armenian, Spanish, and Turkish, and his office is conveniently located in the heart of San Fernando Valley.
Dr. Karaguezian is recognized as a top doctor for general care with special recognition working with diabetes. He has also won awards for NCQA Diabetes Physician Recognition Program and Bridges to Excellence Medical Home Recognition.
Our Office is focused on Family Medical Care, not limited to:
Diabetes Care
Physical Exams
Cancer Screening
Women's Health (Contraception, Pap Smears)
Family Planning (Erectile Dysfunction, Infertility Evaluation, Etc)
Sports Physical and Sports Medicine
Preoperative Examinations
Vaccines
Preventative Health
You deserve a physician that cares as much about your health as you do! Come see why so many individuals and families choose Dr. K for all their healthcare needs.
View Health Care Services for more info.
Please contact our office for an appointment, we also do take walk-ins.